Lori Loughlin Is Facing Jail Time After Pleading Guilty to the College Admissions Scandal
On Thursday, May 21, Lori Loughlin came to a plea agreement in the famous college admissions scandal, which means she and her husband will be facing jail time.
Unlike many of the 50 individuals accused of using bribery and fraud to get their children accepted to some of the nation's top universities, the Fuller House star and her husband, Mossimo Giannulli, did not immediately plea guilty to the charges
As a result, the couple combatted a slew of additional charges of mail fraud and money laundering conspiracy. Scroll down for the latest details on Lori's case and what sort of jail time the actress is looking at.
Prosecutors finally came to a plea agreement, and Lori will be serving jail time.
The 54-year-old initially faced up to 40 years in prison, however, according to CNN, Lori will be spending two months in prison, while Mossimo is facing five months. The mother-of-two and her fashion designer husband are guilty of paying $500,000 to get their daughters, Isabella Rose and Olivia Jade, into the University of Southern California.
The scam's mastermind, William Singer, misrepresented the girls as crew team recruits in order to ensure their admittance.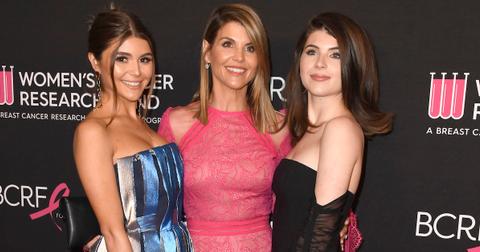 Lori and Mossimo previously rejected a plea agreement because it apparently included jail time, but it was lowered tremendously.
"They decided to roll the dice and it may have been a bad gamble," a legal source told People in April. "[The prosecutors] are saying that the only way anyone's going to escape jail time is if they go to trial and are found not guilty. But [prosecutors also say] they have such meticulous evidence that it would be foolish to take that risk."
The trial lasted quite a while.
The former When Calls the Heart star kept an incredibly low profile as she awaited trial. She posted a $1 million bail bond shortly after her arrest on March 13. Sources said Lori took the situation very seriously, but she was in total denial if she were to be convicted.
"Lori in particular has become extremely well-versed in the case," an insider had told People. "She's an active participant in her own defense, feels like she's got a valid defense, and that when all the evidence comes out, she won't be found guilty."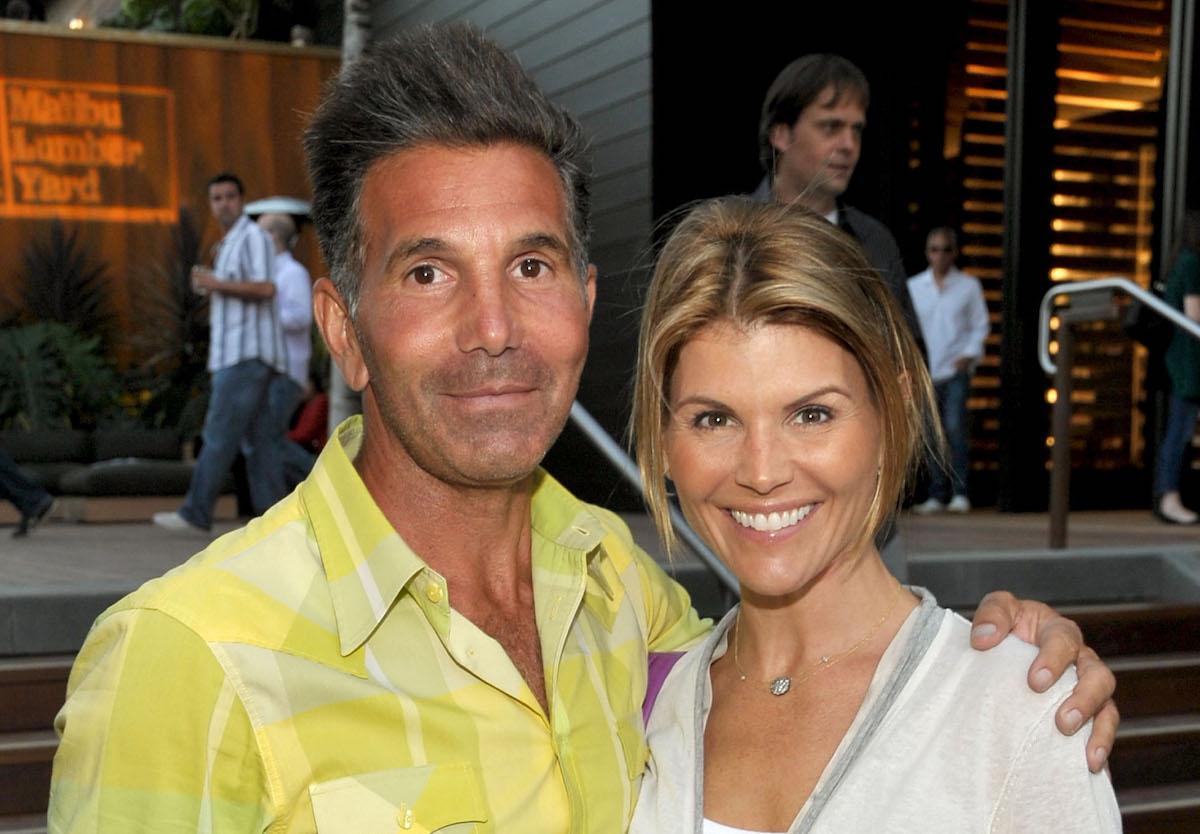 At the time, the insider added, "She isn't working, and her whole life focus has changed drastically. It consists of waiting around for the next court date and planning her legal defense."
Another source shared that the New York native believes going to trial might actually help repair her reputation. "Lori feels like so much damage has been done publicly that the only way for her to counter it is to fight this case in court."
The source insisted that Lori and her husband never intended to do anything illegal. "When you look at it in context, you can argue that this is a woman who didn't understand exactly what she was doing — and she was being counseled and guided by a man [William Singer] who this was his area of expertise."
Despite claims that Lori didn't fully grasp what was happening, a series of incriminating emails show the actress' eagerness to see her daughters accepted to USC despite their mediocre academic qualifications.
Needless to say, we never thought Aunt Becky would be spending time behind bars.
Mythbusters host Grant Imahara dies at 49
Grant Imahara, the engineer who co-hosted Mythbusters for Discovery and White Rabbit Project on Netflix, has suddenly died at the age of 49. "We are heartbroken to hear this sad news about Grant," Discovery said in a statement to The Hollywood Reporter and Variety. "He was an important part of our Discovery family and a really wonderful man. Our thoughts and prayers go out to his family." Imahara died from a brain aneurysm, according to The Hollywood Reporter.
After a career as an engineer at Lucasfilm's THX and ILM divisions, Imahara joined Mythbusters in the show's third season, and left in 2014 alongside co-hosts Kari Byron and Tory Belleci; the trio reunited for Netflix's White Rabbit Project in 2016. He was also active in the robot combat community, regularly appearing on BattleBots in the early 2000s with his robot Deadblow and later returning as a judge. In 2018, Imahara hosted Home of the Future, a web series co-produced by The Verge and Curbed.
"I'm at a loss," former Mythbusters co-host Adam Savage said in a tweet. "No words. I've been part of two big families with Grant Imahara over the last 22 years. Grant was a truly brilliant engineer, artist and performer, but also just such a generous, easygoing, and gentle PERSON. Working with Grant was so much fun. I'll miss my friend."
The 30 best movies on Hulu to watch right now in July 2020
This is really tough time for everyone due to the deadly virus Corona, People stuck at home, can't go on vacations, can't spend time with friends, unable to held parties, clubbing, watching movies in theatres. So in short people just have options to stay home but don't you think it's quite tough to stay home all the time, Yes it is tough but there is a solution to kill day to day boredom, why don't you makes your life more entertaining by watching the best movies of every genre on different streaming services like Netflix, Amazon Prime, Hulu.
To see the people's increasing demand for movies and tv shows on streaming service Hulu, we find out the best movies you can watch on Hulu, All the movies we have listed here are best and got good reviews, the collection of best 30 best movies on Hulu includes suspense, thriller, drama, romantic, comedy and action movies for every genre.
Fortunately, we have you covered. This curated list is a one-stop guide to the best movies on Hulu right now. So turn on your favourite streaming device, have Alexa dim the lights, and let the credits roll. Check back periodically as we're always updating recommendations based on Hulu's latest releases.
So let's have a look at The 30 best movies on Hulu to watch right now
Hunt for the Wilderpeople (2016)
Rotten Tomatoes: 96%
Genre: Comedy
Stars: Julian Dennison, Sam Neill
Director: Taika Waititi
Rating: PG-13
Runtime: 101 minutes
The Dark Knight (2008)
Rotten Tomatoes: 94%
Genre: Science Fiction, Fantasy
Stars: Christian Bale, Heath Ledger, Aaron Eckhart, Gary Oldman
Director: Christopher Nolan
Rating: PG-13
Runtime: 152 minutes
Parasite (2019)
Rotten Tomatoes: 99%
Genre: Thriller
Stars: Song Kang-ho, Choi Woo-shik, Park So-dam, Jang Hye-jin
Director: Bong Joon Ho
Rating: R
Runtime: 132 minutes
Booksmart (2019)
Rotten Tomatoes: 97%
Genre: Comedy
Stars: Kaitlyn Dever, Beanie Feldstein, Jessica Williams
Director: Olivia Wilde
Rating: R
Runtime: 102 minutes
West Side Story (1961)
Rotten Tomatoes: 92%
Genre: Drama, Musical
Stars: Natalie Wood, Richard Beymer, Rita Moreno
Director: Robert Wise, Jerome Robbins
Rating: PG
Runtime: 151 minutes
Spider-Man (2002)
Rotten Tomatoes: 90%
Genre: Action, Adventure
Stars: Tobey Maguire, Kirsten Dunst, Willem Dafoe
Director: Sam Raimi
Rating: PG-13
Runtime: 121 minutes
A Quiet Place  (2018)
Rotten Tomatoes: 95%
Genre: Horror
Stars: Emily Blunt, John Krasinski, Millicent Simmonds, Noah Jupe
Director: John Krasinski
Rating: PG-13
Runtime:  91 minutes
Warrior (2011)
Rotten Tomatoes: 83%
Genre: Drama
Stars: Tom Hardy, Joel Edgerton
Director: Gavin O'Connor
Rating: PG-13
Runtime: 140 minutes
The Sisters Brothers (2018)
Rotten Tomatoes: 87%
Genre: Drama, Western
Stars: John C. Reilly, Joaquin Phoenix, Jake Gyllenhaal
Director: Jacques Audiard
Rating: R
Runtime: 122 minutes
Casino (1995)
Rotten Tomatoes: 80%
Genre: Crime, Drama
Stars: Robert De Niro, Joe Pesci, James Woods, Sharon Stone
Director: Martin Scorsese
Rating: R
Runtime: 182 minutes
Portrait of a Lady on Fire (2019)
Rotten Tomatoes: 98%
Genre: Drama, Romance
Stars: Noémie Merlant, Adèle Haenel, Luana Bajrami
Director: Céline Sciamma
Rating: R
Runtime: 119 minutes
The Graduate (1967)
Rotten Tomatoes: 86%
Genre: Comedy, Romance
Stars: Dustin Hoffman, Anne Bancroft, Katharine Ross, William Daniels
Director: Mike Nichols
Rating: PG
Runtime: 106 minutes
The Beatles: Eight Days a Week – The Touring Years (2016)
Rotten Tomatoes: 96%
Genre: Documentary, Music
Stars: Paul McCartney, Ringo Starr, Ed Sullivan
Director: Ron Howard
Rating: Not Rated
Runtime: 306 minutes
The Patriot (2000)
Rotten Tomatoes: 61%
Genre: Drama, Action & Adventure
Stars: Mel Gibson, Heath Ledger, Jason Isaacs, Chris Cooper
Director: Roland Emmerich
Rating: R
Runtime: 168 minutes
Big Time Adolescence (2019)
Rotten Tomatoes: 84%
Genre: Comedy, Drama
Stars: Pete Davidson, Griffin Gluck
Director: Jason Orley
Rating: R
Runtime: 90 minutes
Fighting with My Family (2018)
Rotten Tomatoes: 93%
Genre: Comedy, Drama
Stars: Florence Pugh, Lena Headey, Dwayne Johnson
Director: Stephen Merchant
Rating: PG-13
Runtime: 107 minutes
Billy the Kid (1989)
Rotten Tomatoes: N/A
Genre: Western, History
Stars: Val Kilmer, Duncan Regehr, Wilford Brimley, Julie Carmen
Director: William Graham
Rating: NA
Runtime: 96 minutes
I Am Legend (2007)
Rotten Tomatoes: 68%
Genre: Horror, Sci-fi
Stars: Will Smith, Alice Braga, Charlie Tahan
Director: Francis Lawrence
Rating: PG-13
Runtime: 100 minutes
I, Tonya (2017)
Rotten Tomatoes: 89%
Genre: Biography, Comedy, Drama, Sport
Stars: Margot Robbie, Sebastian Stan, Allison Janey
Director: Craig Gillespie
Rating: R
Runtime: 119 minutes
The Green Mile (1999)
Rotten Tomatoes: 78%
Genre: Drama, Mystery
Stars: Tom Hanks, Michael Clarke Duncan, David Morse
Director: Frank Darabont
Rating: R
Runtime: 188 minutes
Vice (2018)
Rotten Tomatoes: 66%
Genre: Biography, Comedy, Drama
Stars: Christian Bale, Amy Adams, Steve Carell
Director: Adam McKay
Rating: R
Runtime: 132 minutes
Dirty Dancing (1987)
Rotten Tomatoes: 69%
Genre: Drama, Romance
Stars: Patrick Swayze, Jerry Orbach, Jennifer Grey
Director: Emile Ardolino
Rating: PG-13
Runtime: 105 minutes
Sorry to Bother You (2018)
Rotten Tomatoes: 93%
Genre: Comedy, Fantasy, Sci-Fi
Stars: LaKeith Stanfield, Tessa Thompson, Jermaine Fowler
Director: Boots Riley
Rating: R
Runtime: 112 minutes
The Conjuring (2013)
Rotten Tomatoes: 85%
Genre: Horror, Mystery
Stars: Vera Farmiga, Patrick Wilson, Ron Livingston
Director: James Wan
Rating: R
Runtime: 112 minutes
Buried (2010)
Rotten Tomatoes: 87%
Genre: Mystery & Suspense, Thriller
Stars: Ryan Reynolds, Ivana Mino, Stephen Tobolosky
Director: Rodrigo Cortés
 Rating: R
Runtime: 95 minutes
The Cabin in the Woods (2012)
Rotten Tomatoes: 92%
Genre: Comedy, Horror
Stars: Kristen Connolly, Chris Hemsworth, Jesse Williams
Director: Drew Goddard
Rating: R
Runtime: 95 minutes
Rocketman (2019)
Rotten Tomatoes: 89%
Genre: Biopic, Drama
Stars: Taron Egerton, Jamie Bell, Bryce Dallas Howard, Richard Madden
Director: Dexter Fletcher
Rating: R
Runtime: 121 minutes
My Cousin Vinny (1992)
Rotten Tomatoes: 86%
Genre: Comedy
Stars: Joe Pesci, Ralph Macchio, Marisa Tomei
Director: Jonathan Lynn
Rating: R
Runtime: 120 minutes
The X-Files: Fight the Future (1998)
Rotten Tomatoes: 65%
Genre: Mystery, Sci-Fi
Stars: David Duchovny, Gillian Anderson, Martin Landau
Director: Rob Bowman, David Nutter
Rating: PG-13
Runtime: 120 minutes
Natural Born Killers (1994)
Rotten Tomatoes: 41%
Genre: Action & Adventure, Drama, Mystery & Suspense
Stars: Woody Harrelson, Juliette Lewis, Robert Downey Jr.
Director: Oliver Stone
Rating: R
Runtime: 119 minutes
Conclusion
So these are the top 30 best movies of all time you can stream on Hulu, these movies really give u the best movie-watching experience. You need to subscribe Hulu to get paid membership of Hulu and watch unlimited tv shows and movies.
The Best Danish Movies of All Time
Danish cinema is generally not as internationally well-known as films from other European countries. But when you stop to look at the iconic directors to have come from Denmark, and the number of incredible movies that have been made in the Scandinavian country, it's clear that Danish cinema should be lauded by audiences and critics as much as movies created by countries like France. If you're new to Danish films, you will want to check out the following five classics.

Image source: Unsplash
The Olsen Gang Sees Red
 If you're from Denmark, you are sure to be very familiar with the Olsen Gang franchise. The first movie came out in 1968. Over the next thirty years, a further thirteen films were released. The Olsen Gang is so popular in Denmark that there has been a spin-off TV show, two animated sequels, and even a spin-off musical. With such immense cultural popularity in Denmark and other Scandinavian countries, it's surprising there has not yet been an Olsen Gang video game or slot game. But Danes and others can still enjoy playing hundreds of other fabulous slot games at Casumo online. Out of the fourteen films in the franchise, the eighth movie from 1976, The Olsen Gang Sees Red, is the best. The three gang members, headed by master heist-plotter Egon Olsen, attempt to steal a Chinese vase that's worth millions. Needless to say, a plethora of farcical adventures occur. The Olsen Gang Sees Red is the highest-grossing Danish film of all time.
Applause
The 2009 film debut of writer and director Martin Zandvliet tells the story of an actress trying to reclaim her life and her family after suffering the horrors of alcoholism and divorce. The protagonist uses her charm and manipulation to break free from the past, regain control of her life and get her kids back, by trying to convince her ex-husband. However, she can barely persuade herself that she is ready. Applause provides an inspiring and intelligent take on the nature of addiction and the long road to recovery. The film won numerous awards, including the Critics' Choice Award at the Zurich Film Festival.
Master of the House
Plenty of iconic-filmmaker Carl Theodor Dreyer's films could contend for the best Danish movies of all time. Pictures like Ordet, Day of Wrath, and Vampyr, remain classics to this day. But the 1925 silent drama Master of the House is arguably his best. The plot follows tyrannical husband Viktor Frandsen and his wife Ida. After Ida has a breakdown from Viktor's escalating demands and goes to her mother's home to recuperate, Viktor's nanny from when he was a boy returns to take over the household duties. And she gradually begins to teach Viktor how to be gracious and more accommodating.
Breaking the Waves
With such classic films as Melancholia, Antichrist, and Dancer in the Dark to his name, director and screenwriter Lars von Trier has become the most internationally successful filmmaker from Denmark in recent times. The 1996 picture Breaking the Waves is perhaps von Trier's most highly-acclaimed movie. It is set in the Scottish highlands of the early 1970s and follows a woman whose husband asks her to have sex with other men after he becomes paralyzed from a work accident. The uncomfortable story is made even more provocative with von Trier's discontinuous sound, jump cuts, and direct addresses to the camera. Breaking the Waves has won various respected awards, including the Grand Prix at Cannes in 1996.
Pelle the Conqueror
Acclaimed by audiences and critics alike, Pelle the Conqueror won numerous awards upon its release, including the Palme d'Or at Cannes and the Academy Award for Best Foreign Language Film. The 1987 epic film is based on the novel of the same name by writer Martin Andersen Nexø. The plot involves a Swedish father and son immigrating to Denmark to build a new life for themselves. Pelle Hvenegaard puts in a fantastic performance as the young Pelle, but it is Max von Sydow as the father who outstandingly shines in this movie. Set toward the end of the 19th century, Pelle the Conqueror depicts a dark portrait of the harshness of trying to live in a new country when the odds are against you.